3 ON 3 POND HOCKEY
$250 per team. Receive "Puck in the Park" stocking hat with registration
Gold Division - The Gold Division is considered to be the most competitive division of the Puck in the Park Hockey Tournament. A team is comprised primarily of advanced skill level players 18 years of age and older. Players participating in this division have many years of playing experience and may have played college hockey, Juniors, or professionally. The division is open to men and women. Teams can hold up to 5 players with 3 players on the ice at a time.
Open Division - This division is intended for players 18 years of age and older with intermediate skill levels. The majority of the team consists of participants with limited playing experience, started playing hockey later in life, or have played a little bit of organized hockey growing up. The division is open to men and women.
BEAN BAG TOURNAMENT
Played inside heated tent
$30 per team
2 player team
double elimination tournament
SPONSOR
Help underwrite the costs of "Puck in the Park" by becoming a sponsor

$500 - Gold Sponsor - One full team registration, 4 pork chop feed tickets, signage at event & name on website

$200 - Silver Sponsor - Signage at event & name on website

$100 - Bronze Sponsor - Name on website

EVENT SCHEDULE
Friday, January 26, 2018
Saturday, January 27, 2018
Sunday, January 28, 2018
EVENT FEATURES
SPREAD THE WORD
SUPPORT GIRLS HOCKEY
Good Luck on Playoff Run. Follow their progress on twitter.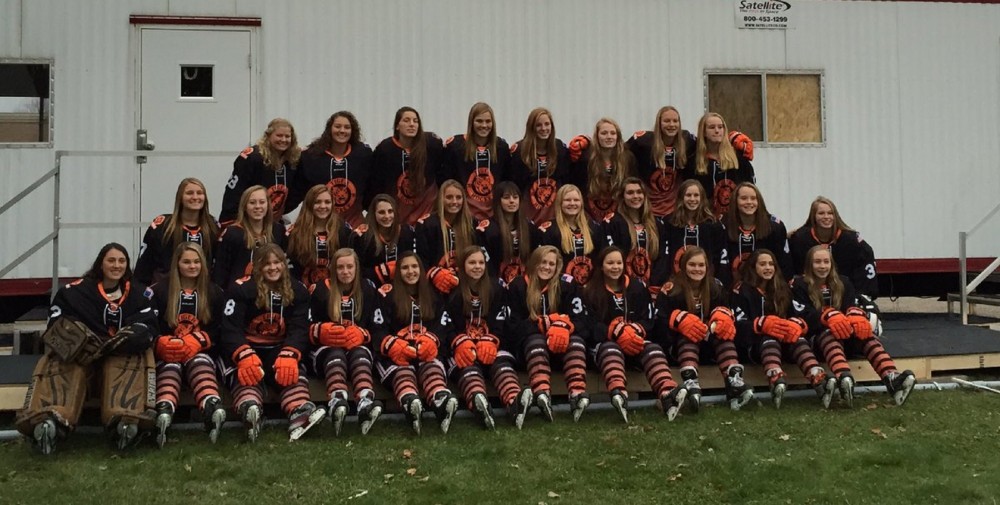 The Delano Jaycees support the Delano Community
If you would like support this event as well as other community events please help by giving a charitable donation.